Pure Radio's COVID19 Scottish Business Support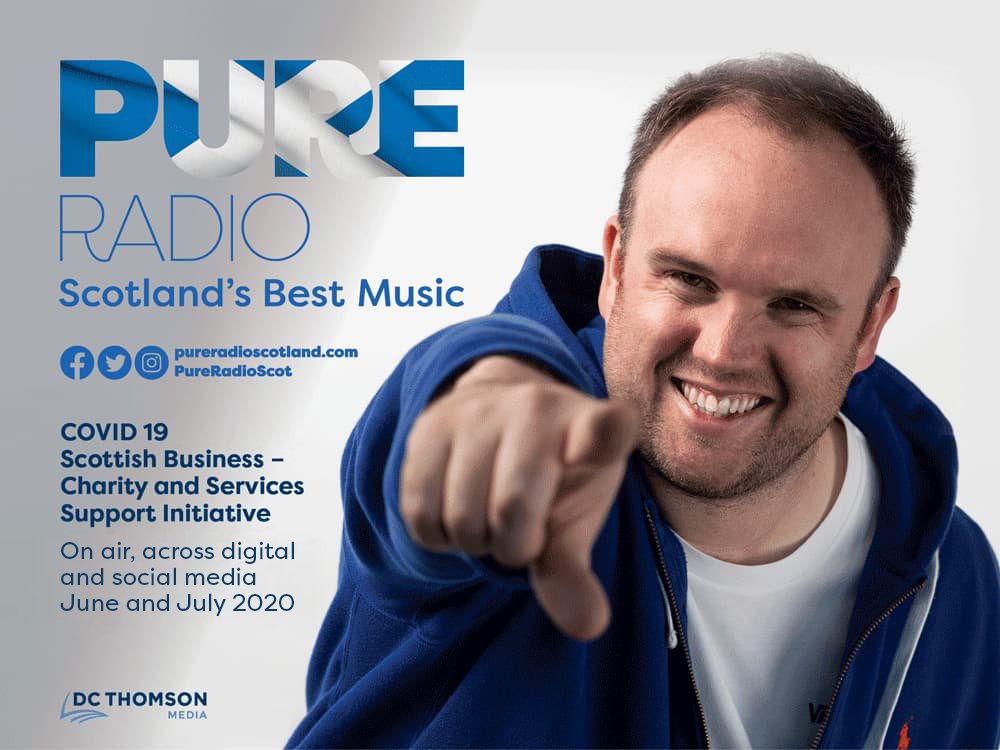 The past next few weeks are an uncertain time for everyone, especially for businesses and charitable organisations. That's why Pure Radio is proud to announce that we are launching our Scottish Business Support package - an opportunity for businesses to plan on-air activity at a reduced rate, with increased coverage across the stations daily output.
The packages have been made to be easily transferable - if you or your business want to donate this opportunity to a fellow business, charitable organisation or local NHS service we can make that happen. A simple "We are here to help" message will go a long way for people in Scotland. Help support your business, employees and the communities you proudly serve with Pure Radio's COVID19 Scottish Business Support.
For all the details, click here.
Every business is different and we're flexible:
Contact Kevin McAuley on 07879 915208 or email sales@pureradioscotland.com.
Radio: The frequency medium
Radio offers a menu of opportunities for clients to engage, excite and have a direct dialogue with its listeners.
Radio adverts offer a healthy return compared to most media. 'Ad avoidance' is particularly low as the audience 'choose' their listening, and they expect commercials but not too many, so it is important to limit the number of commercials in a break as well as the number of breaks each hour — something we practice here at Pure Radio Scotland!
Radio adverts, promotions, competitions and sponsorship activity are built around our customers objectives and are developed in the style of Pure Radio's brand guidelines to ensure the Pure Radio audience is actively engaged with our commercial partners. One size does not fit all, so working closely with our customers is part of our commitment to deliver solid marketing solutions that can be measured both on and off air where it counts the most.
Radio effectiveness
Demonstrating the impact of radio
There is a wealth of industry research that demonstrates the impact of radio across a range of metrics when used as part of a wider media campaign.
Return on investment (ROI)
According to UK econometric analysis, radio produces £7.70 revenue ROI for every pound spent – second only to TV overall, and actually higher in a number of product categories such as retail, finance, travel, automotive. This is supported by separate analysis which demonstrates that radio delivers profit ROI of £1.61 per £1 spend, again second only to TV.
Commercial enquires
Contact Kevin McAuley on 07879 915208 or sales@pureradioscotland.com
Click here to download our Media Pack